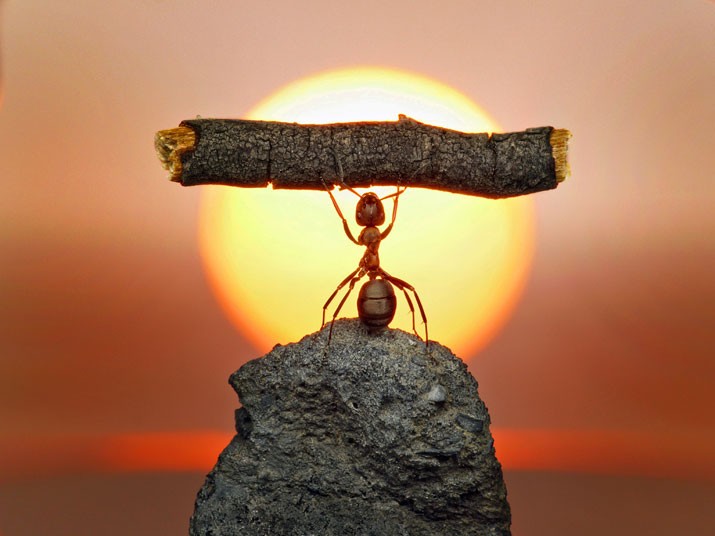 Personal Development and Wellbeing Coaching
Are you feeling stuck, dis-connected, flat, dis-satisfied or achieving limited success, or do you need a push to go after what you want?
How often do you evaluate your personal and work life?  How much time do you spend on developing these areas? For the majority – never or not enough!
I know the absolute best way to get ahead in your career and personal life is to understand yourself, learn how to empower yourself, focus and then perform to your best ability.  
"If we did all the things we are capable of doing, we would literally astound ourselves" – Thomas Edison
Having a top career and flourishing life starts by taking full responsibility for every thing that's in your life!
When you know what you want and have confidence, you have the strength and courage to make choices and act on issues that don't work for you anymore. These issues can relate to any areas of your life – career, business, relationships, financial, personal, spiritual and physical.
Develop your skills and talents, improve awareness and self identity, break down self limiting beliefs and behaviours and understand how you work best and what drives you.  In essence learn how to live and work in your Power Zone and flourish.
My personal development coaching will help you understand who you are and where you want to go, identifies what holds you back from achieving success, empowers you to take responsibility and take charge of your growth, build resilience and strong mental wellbeing and then give you the tools on how to work effectively in your Power Zone, to handle the ups and downs of life so you can flourish.
I know that I will help you:
Identify and achieve your goals with passion, faster and easier

Discover what you really want in your life

Create a balance in life, work and play

Change old habits and patterns that don't work for you

Learn how to recognise and manage your triggers and default behaviours

Learn to motivate and inspire yourself to achieve results in all areas of your life

Master your mind to gain clarity and create greater success

To look at and think differently about situations

Reinvigorate passion for your life

Build an action plan for change

Create motivation, confidence and accountability
Sue was absolutely brilliant, I took away a lot of great tips and techniques. Very resourceful and she's just plain lovely, I thought that session was great and we needed that extra boost. Please thank her again, for sharing her heart-wrenching experience with us and showing us, we can come out at the end of a tunnel and be more resilient. She gave us tips for work and in life as well. Fantastic!
Sue is a superb leader. Greatly respected for her commitment and work ethic. Her organisational abilities and business acumen ensure that meetings and projects under her control are always efficient and successful.

Sue is able to identify and engage will all through confident leadership and unites people in positive and constructive endeavours.

She is a trusted confidante and the source of reliable and confirming counsel. Her service ethos is admirable as is her belief in the importance of education.
Sue's clear communication skills were appreciated by small SME and multi national business owners, stakeholders, her colleagues and management. Sue's intellect and ability to create clear processes enabled the numerous projects running concurrently to flow smoothly. She engaged the support of contractors as required and naturally filled the role of leader amongst her peers and colleagues. Motivated and driven by outcome, Sue provided regular and appropriate feedback to management.
Sue, your compassionate and grounding insight about life is a real gift.  You have a 'sixth sense' awareness of others needs which is immensely comforting.  Your honesty, drive and results-driven character is inspiring and it's an honor to call you my "coach".
"I found my sessions with Sue incredibly thought provoking and meaningful in ways I hadn't expected. I'm often reflecting on things we discussed and see very clearly how those conversations have had a positive impact in the way I approach things both professionally and personally. Her honest, no-nonsense approach is paired with a kind and thoughtful manner which both challenges and supports – I highly recommend Sue!
It had been at least 5 years since we last up-dated any of our marketing tools, including our web-site. Having been referred to Sue, we told her we wanted to bring more sizzle into the promotion of our business.  Sue created a Business Plan which went well beyond our web-site and promotional brochure, it's objective being to improve every part of our business, both internal and external.

The Plan had a 3 month time-frame and the immediate benefits included:a complete up-grade of our web-site, new signage and company brochure, provide management with confidence, enthusiasm and fresh ideas for improving what we do.  A Business Plan for the future!

The process was extremely well managed by Sue and was achieved on time and within budget. Sue bought sizzle into the business!"
I wanted to thank you for the workshop yesterday. There are some very strong parallels with what you are talking about and recent personal discoveries and changes that I have made. A friend recommended the event and to be honest I wasn't expecting what you offered, but it was fantastic. I believe things happen for a reason, and there was a reason.  Looking forward to the "Fear Factor" seminar. Thank you for what you do.
Sue is particularly good at looking at the business as a whole and sees clearly where money can be made ,and what services can be improved. She has also assisted me with the ways to have conversations.

Sue found out what I wanted and then partnered with me towards my goals. She is a great listener.

She has been worth the money I paid for and more! Sue's manner is professional and friendly and I would recommend her to anybody wanting to elevate their performance and turnover.
Sue, thank you for coming in and running a workshop with our staff. Lots of our staff have referred to things you said, today. You have reminded teachers about how important it is to take care of themselves. We have had some very positive feedback about the session.
Working with Sue has helped me better understand my team, myself and those I interact with. Sue takes a highly individualised approach to each client, aligning her support to focus on what's important to each person. She has created space for me to reflect, to cut through the noise and to focus on what can be influenced; it has been an engaging and enlightening time.
The possibilities are up to you……
If you're feeling stuck, feeling flat, dis-satisfied or not achieving much success, or you need a push and a cheerleader to go to the next level – then make contact today!  Life is short, so don't put off getting a helping hand any longer  – I know I will help you!   Empower yourself,  transform your life and contribute to changing the lives of your children, family, work colleagues and friends.
In person, via Skype or Zoom – I have clients all over the world.