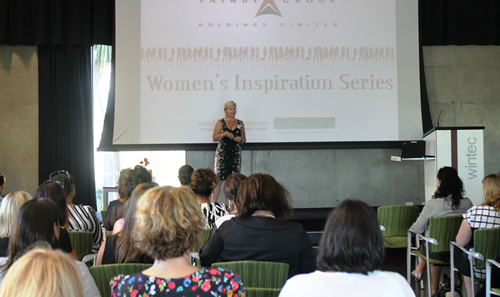 SPEAKING
Conferences, seminars, workshops, power hours, guest speaker spots, team building, networking functions – there's not much Sue hasn't done.
Known for her friendly, warm and down to earth attitude and techniques for simplifying life, Sue's speaker sessions are full of personal stories and "Mind Food" to take away and digest as well as actions to apply to be a better you!
Sue loves assisting people to gain deeper insights to their business and themselves through personal development to achieve success.
Business consulting, 7 start ups, business success, business failure, over coming a serious car accident, moving cities, combining wife, Mum and work environments, fraudulent business partners, a receivership, personal life challenges, financial stress and huge financial success and more all come into play in Sue's heart warming and inspiring presentations.
"I believe that the greatest buzz on achieving success is the ability to share knowledge with those around you so you can assist them be empowered as well.  You not only manage to grow and change yourself but also contribute to changing the lives of your children, family, work colleagues and friends."