WORKSHOPS – 75 to 90 minutes at your workplace
Building employee mental wellbeing, productivity & resilience through personal development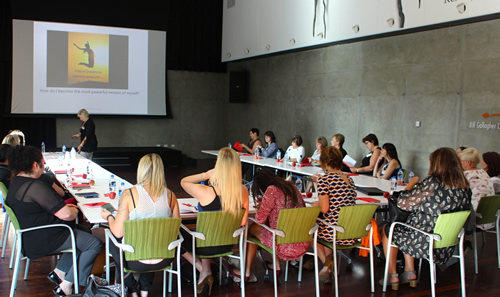 Stress, resilience, mental wellbeing and personal development workshops supported by individual 12 month subscriptions to my own Open The Door digital platform.
Very powerful
Supported by a personal development platform adding deeper knowledge and learning
Fortnightly E-Inspiration as ongoing support and inspiration
"The moment you take responsibility for EVERYTHING in your life is the moment you can change ANYTHING in your life"
Develop employee skills and talents, improve awareness and self identity, break down self limiting beliefs and behaviours and understand how they work best and what drives them.  In essence teaching individuals how to live and work in their Power Zone and flourish.
I commonly see that in most companies it is often the top senior management who get the opportunities for professional development.  However those that report to senior management also require specialised growth training, creating advancement in confidence, competence and leadership. This is the power house of organisations.
Delivered by Sue Kohn-Taylor, Co-Founder of Open The Door and a personal development coach for 12 years.
Business and Public Workshops:
75-90 minute Power Hours or a workshop length of your choice.
Building strong mental wellbeing

Resilience in today's world

Wellbeing in a busy crazy world
Breaking self limiting beliefs and behaviours

Self Awareness – Who am I

Overcoming the Fear Factor
My values and how to use them

What are my Human Need Drivers

What are my triggers and how do i manage them?